360 Capital Active Value Equity Fund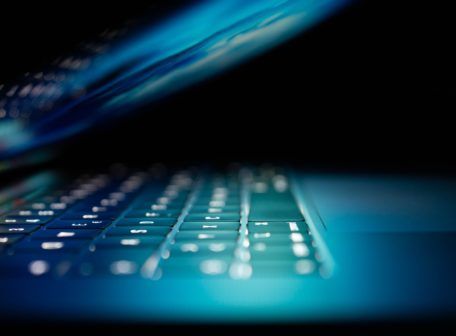 The Fund aims to provide Unitholders with income and capital returns from investing in a diverse portfolio of listed and unlisted equity assets. The Investment Manager believes that the low interest rate environment combined with the increasing growth of passive investing is creating a once-in- a-generation cycle in true active value investing.
Product Disclosure Statement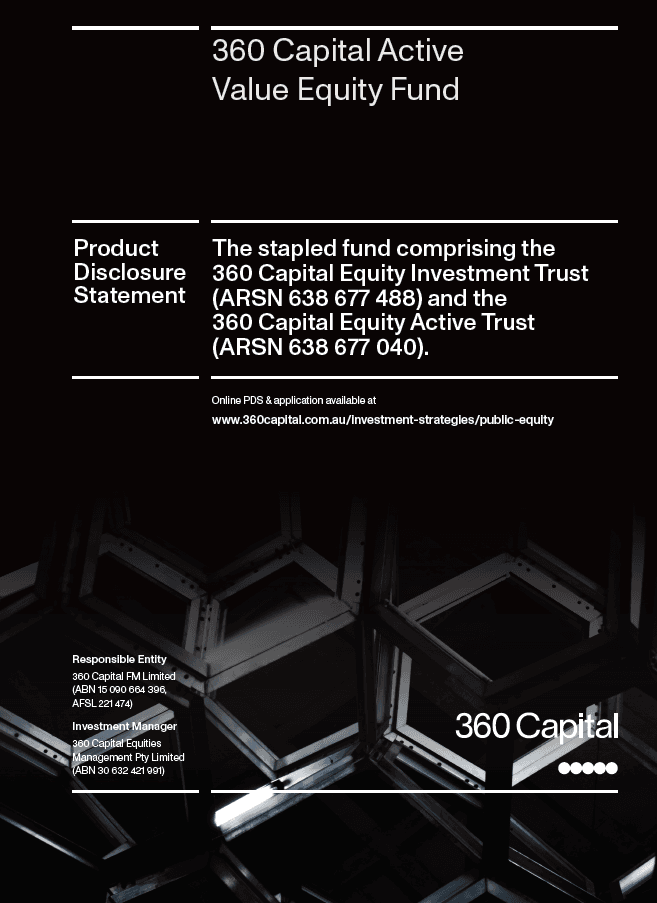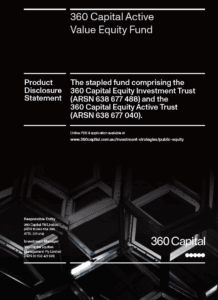 "The Fund is positioned to capitalise on the lack of truly active, aligned and independent equity investing within Australia and New Zealand"
How to invest in this Fund
Investors can apply for units using the form at the back of the PDS or online via the above link. If you have any queries regarding an investment in this fund, please contact: